Share this article US Share Show Discussion Florida Coast Exodus Begins as Evacuations Become Mandatory By Matthew Little September 7, 2017 Updated: September 7, 2017
Florida's Miami-Dade County—covering Miami, Miami Beach, and much of southeast Florida—has issued evacuation orders for over 150,000 residents.The order took effect Thursday morning and calls on residents to find higher ground as Hurricane Irma rips its way up the Caribbean towards Florida. The order covers the county's barrier islands and the entire southeastern coastline of Florida.Irma is currently battering the Dominican Republic and is predicted to continue on to through the Bahamas and turn slightly north to begin its assault on Florida sometime overnight between Friday night and early Saturday morning.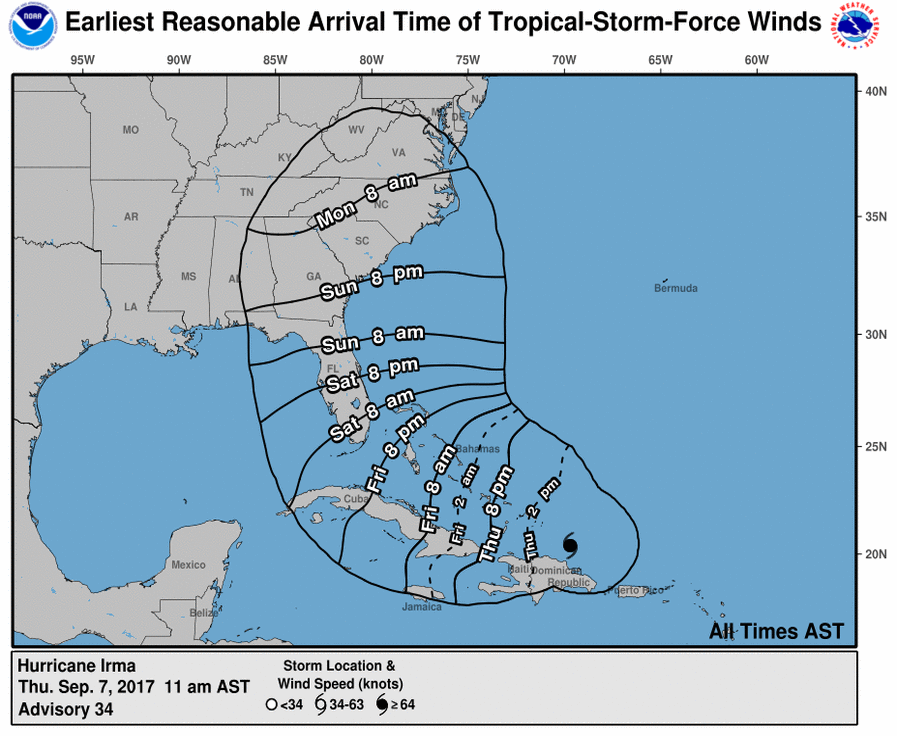 The latest update of Hurricane Irma's projected path from the National Hurricane Centre shows it hitting Florida between Friday night and Saturday morning (National Hurricane Centre)Miami-Dade County Mayor Carlos Giménez dashed hopes that Irma could be spent by the time it reaches the U.S. mainland."Irma remains a strong Category 5 hurricane," Giménez told reporters Wednesday night. "Significant weakening is not expected."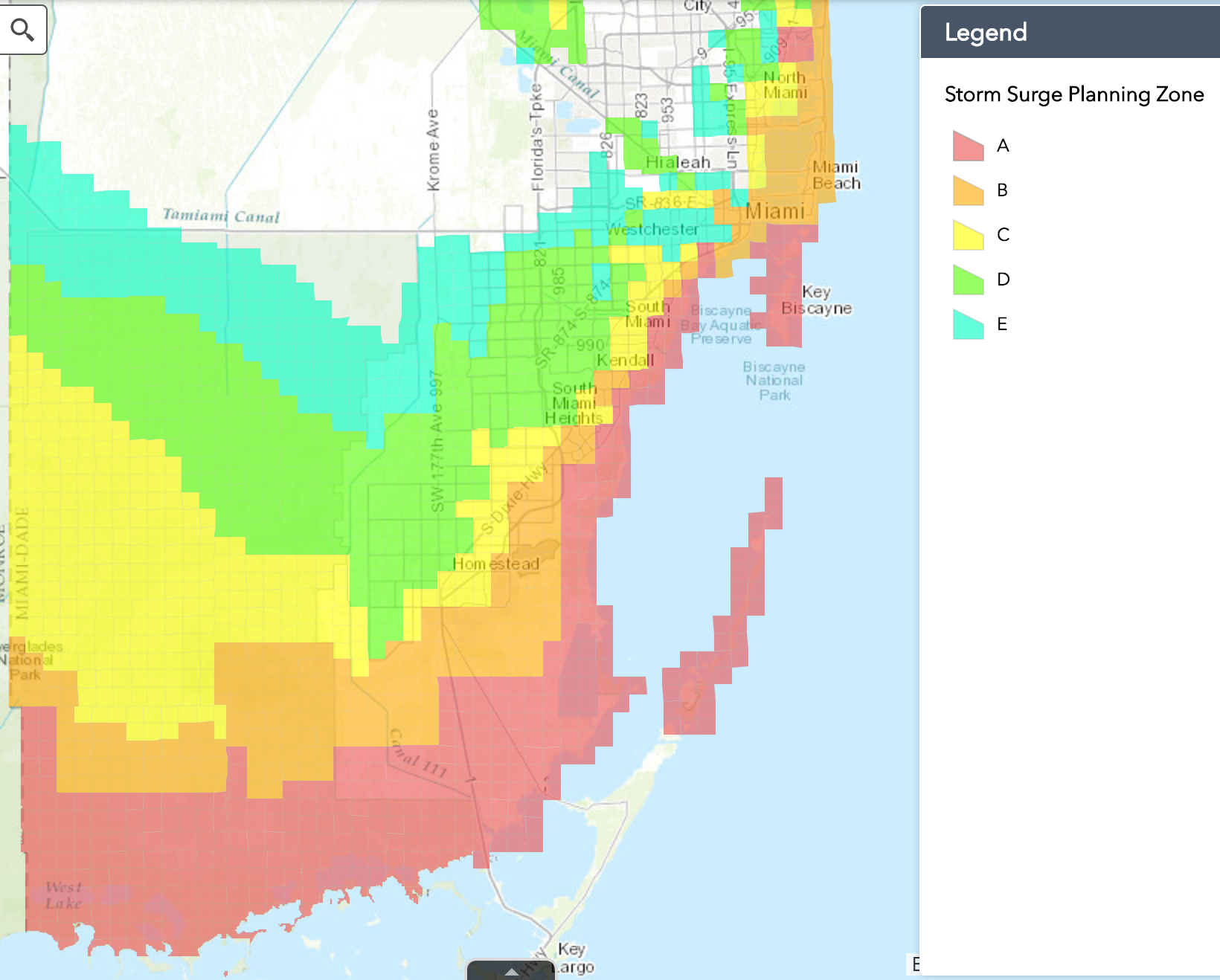 Miami-Dade is keeping residents updated to evacuation zones through this online map. All of Zone A is now under evacuation, as are the northern portions of Zone B. (Screenshot via Miami-Dade County Storm Surge Planning Zone)In an updatable color-coded map, the county has blocked out the immediate evacuation areas in red—Zone A—for immediate evacuation. Parts of Zone B—Miami Beach and the barrier islands between Biscayne Bay and the ocean, as well as Bal Harbour, North Bay Village, Golden Beach, Indian Creek Village, Bay Harbor Islands, Sunny Isles Beach, and Surfside—are also covered by the order.Mobile-home dwellers across the county have been put on evacuation notice as well. Hurricane Andrew wreaked havoc on mobile homes in 1992. It was the worst hurricane to ever hit the state and had sustained winds reaching 165 mph. Hurricane Irma has reached winds of up to 185 mph.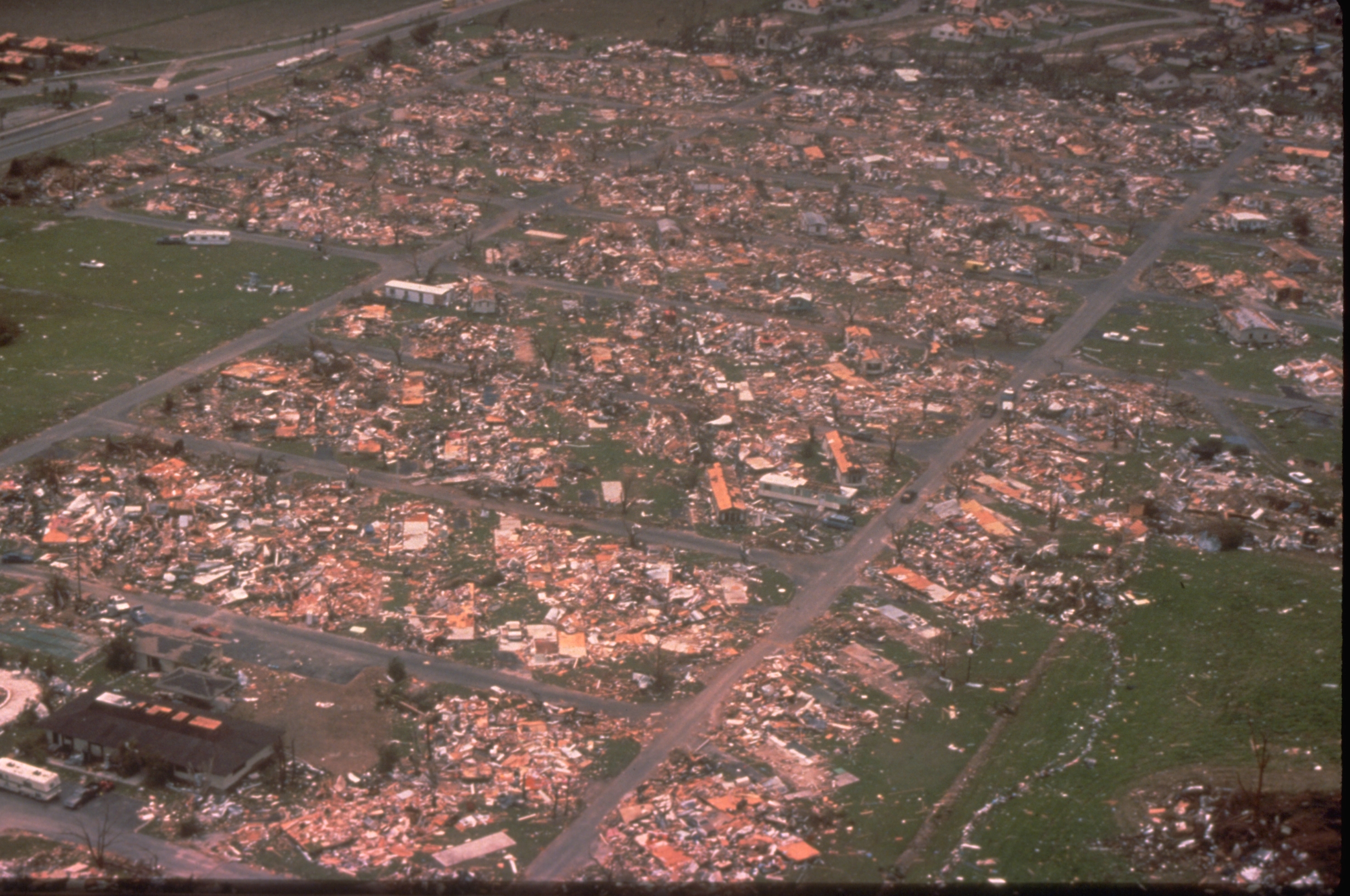 An aerial view of a mobile home park in Miami-Dade County, Florida, shows the damage Hurricane Andrew wrought in mid-August 1992. One million people were evacuated and 54 died in that hurricane. (Bob Epstein/FEMA News Photo/via Wikimedia Commons)Broward County, just north of Miami-Dade, issued an evacuation order to take effect at noon on Thursday, also covering its coastline. Monroe County, which includes the Everglades and barrier islands off the southern tip of Florida, made its evacuation order mandatory on Wednesday, including Navy air station Key West.The county is directing social media-savvy residents to get official updates from agency twitter feeds.  A woman at the Founders Park Marina continues to prepare for Hurricane Irma in Islamorada, Florida on September 7, 2017.The marina is on one of Florida's barrier islands already under mandatory evacuation order. It is all but empty except for a few main stays who refuse to leave. (Marc Serota/Getty Images)  LINKEDINPINTERESTREDDITTUMBLRSTUMBLEUPON  
read more